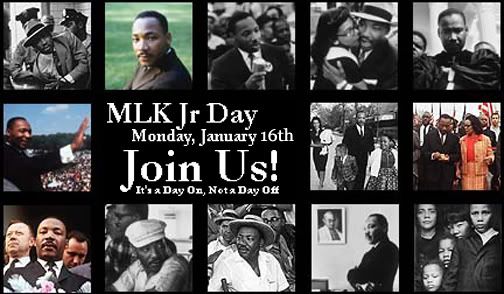 "Everybody can be great, because everybody can serve." – Dr. Martin Luther King, Jr.

On January 16, 2006, thousands of Americans will remember Dr. Martin Luther King, Jr. by performing service projects in their communities. Rural Action is participating in a local endeavor called the "Love Luggage" project, in which volunteers hand decorate suitcases filled with necessities and small gifts for foster children.
About 200 children in Athens County live in foster care. Foster children usually have few belongings to call their own, and frequently use trash bags to transport their things from house to house. The Love Luggage project brings students and community members together to create personalized luggage for the children to carry wherever they go.
We are extending a personal invitation to each of you to participate in this project. It's in Athens at Ohio University's Baker Center from 9 a.m. to 4 p.m.
If you cannot help that day we still need donations of: toiletries, children's undergarments, socks, baby items, small toys, books, and art supplies. Please drop off any donations at Rural Action's Trimble office or at the event. If you have any questions, please e-mail
stephanie@ruralaction.org
. Together, we will honor King's legacy of tolerance, peace, and equality by meeting community needs and making the holiday "A day ON, not a day OFF."