A member of a Cleveland Boy Scout troop plants a tree near Sunday Creek. Sunday Creek Watershed Group staff and members worked with the Boy Scouts to plant more than 100 seedlings. When grown, the trees will reduce erosion along the creek's banks.




AmeriCorps*NCCC members work to turn an abandoned lot into a community garden and outdoor art gallery in Shawnee.




Goats were on display at the Landowners Conference, hosted by Rural Action last June. More than 240 people gathered to learn about forest management, income generation, conservation and other topics.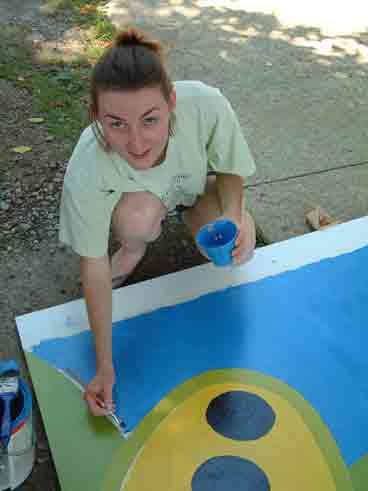 Rural Action VISTA member Beverly Burdette paints a section of "The Pawpaw Block," a quilt barn mural designed by John Lefelhocz. The mural now hangs on Chris and Michelle Chmiel's barn in Albany.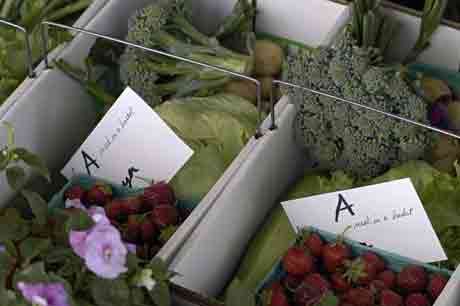 Fruits and vegetables on the auction block at the Chesterhill Produce Auction, founded by Rural Action members Jean and Marvin Konkle.




At the Monday Creek Watershed Day Camp, kids learned about the effects that past coal mining has had on our aquatic environments. Here, a camper displays a fish captured in Monday Creek.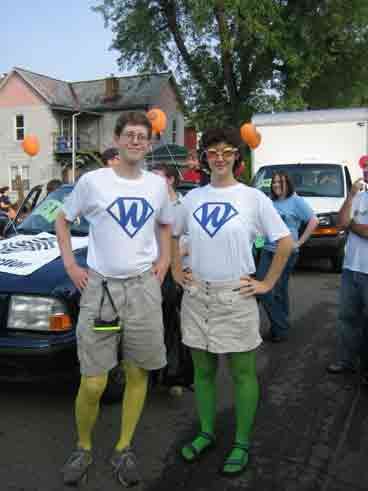 "Watershed Man" and "Watershed Woman" led the Rural Action delegation at Nelsonville's annual Parade of the Hills. The two superheroes urged citizens to protect local creeks from litter and pollution.




Charlene Conway stands in front of her home near Hollister. Volunteers from Rural Action, ReUse Industries and Rural Appalachian Housing Development raised money to buy siding for the house and to install it before the winter cold arrived. Photo by Eric Kayne.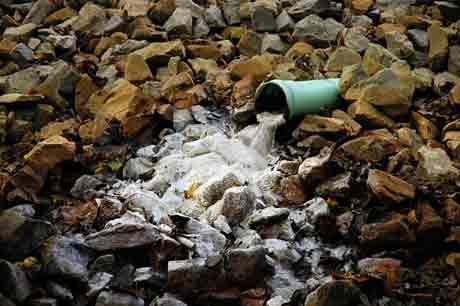 Precipitated metal accumulates around a drainpipe near an artificial wetland in the Monday Creek watershed. In November, the Army Corps of Engineers announced that it will spend $20 million to clean up sites in the watershed that have been damaged by coal mining.



Your friends at Rural Action wish you a wonderful holiday season!
FYI: The Rural Action offices will be closed from December 24 through January 1.

Unless otherwise noted, all photographs are by Jenna Pempek.