ReUse Marks a Milestone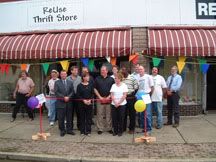 Once upon a time, a Rural Action VISTA volunteer was given the assignment to develop the concept for an "ultimate recycling center." This project was the seed for the thrift store called ReUse Industries, which opened its doors ten years ago.


Today, ReUse – now an independent organization - is growing vigorously. Last week, ReUse celebrated the grand opening of its third store, located in downtown Wellston. Current ReUse volunteer Max Felsher writes: "In the first twelve days of business, the store has sold $2500 worth of goods. And a local mother and daughter have started calling it 'our store,' as in 'Let's go down to our store.'"
Chesterhill Produce Auction: A Summer of Success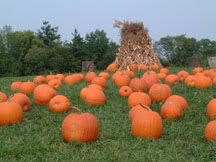 The Chesterhill Produce Auction celebrated the grand opening of a permanent auction building on Saturday, September 24th. Jean Konkle, a Rural Action member, founded the auction, a weekly event at which local produce is sold to the highest bidders.
The first Chesterhill Produce Auction took place last June on a grassy hilltop. Since then, the auction has proved a success, and the permanent structure ensures that it will continue in the future. "The new building represents Jean's legacy to the community," said Tom Redfern of Rural Action, who assisted Konkle in the start-up of the auction.